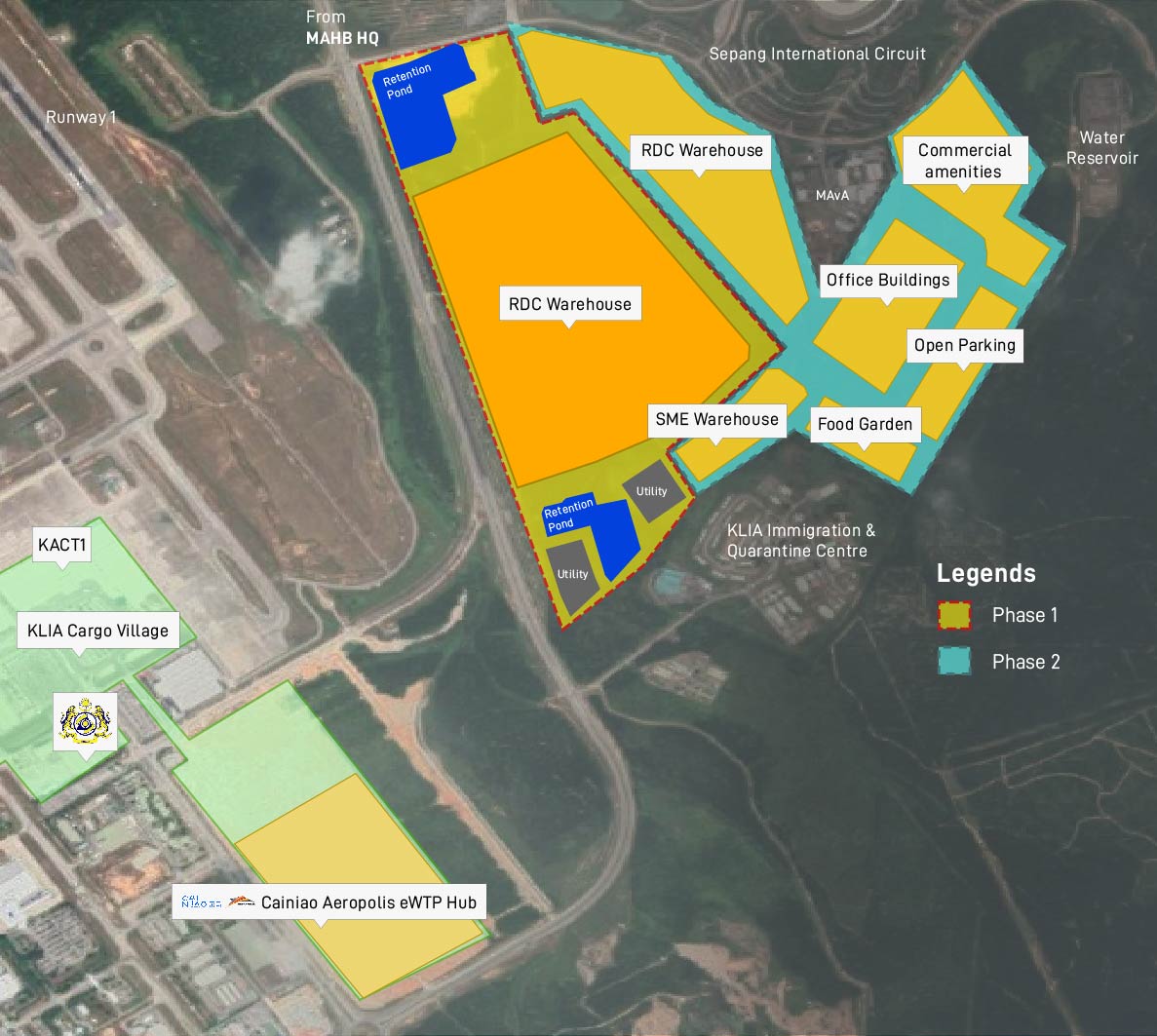 Logistics Park is a natural spinoff from KLIA Cargo Village. The Park is meant to serve for the expansion of the current Free Commercial Zone at Cargo Village, KLIA and part of Cainiao Aeropolis eWTP Hub Phase 2 expansion whereby a First Right of Refusal given to Cainiao (Alibaba) up to 2022 to develop the land. The development is to house integrated Regional Distribution Centres (RDC) and 3rd Party Logistics (3PL) players within a Gated, Guarded and Garden (3G Concept) facility.
Logistics Park development will be in 2 phases:
Phase 1 of 270 acres is demarcated for Cainiao Aerpolis eWTP Hub and target operationalization by 1Q 2026.
Phase 2 of 310 acres is target to be operationalized by 2030.
The above is subject to changes by Malaysia Airports upon any development plan review & variation.
Zoning Details:
Primary land use: Industrial

Caters to development of warehouse, light industry, medium industry, special industry (aeronautical)

Secondary land use allowed for several activities such as trading (staff quarter, office space, food courts, general amenities) & institutional